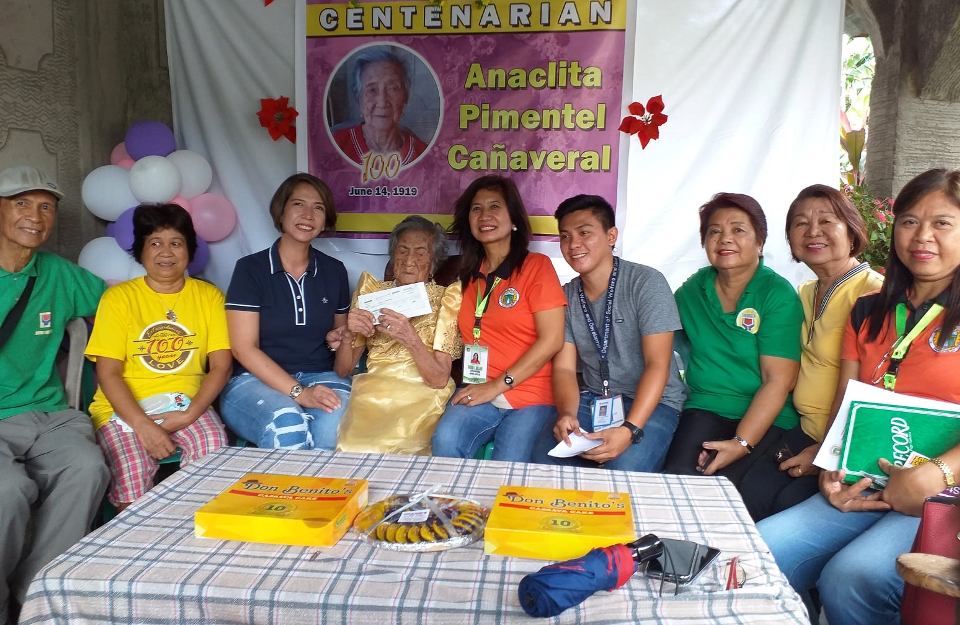 MAYOR RIZA RODRIGUEZ-PERALTA, together with the DSWD Regional Office Representative, Mr. Julius Jeremi Seguritan, MSWDO,Mrs. Susana I. Ballano, FSCAB President, Mrs. Warlita C. Laurencio, OSCA Head, Miss Zenaida D. Luna and Senior Citizen President of Angayan Norte, Mr. Alfredo N. Paulo awarded the Centenarian Gift to Lola ANACLITA PIMENTEL CAÑAVERAL of Brgy. Angayan Norte, this municipality.
Aside from the Php 100,000.00 from the Department of Social Welfare and Development (DSWD), the Local Government Unit of Balungao gave an additional Php 5,000.00 cash gift.
The Centenarians Act of 2016 pays tribute to all Filipinos who reach 100 years old, whether living in the Philippines or abroad in recognition of their longevity. They will receive letter of felicitation from the President of the Philippines and a "centenarian gift" in the amount of Php 100, 000.00.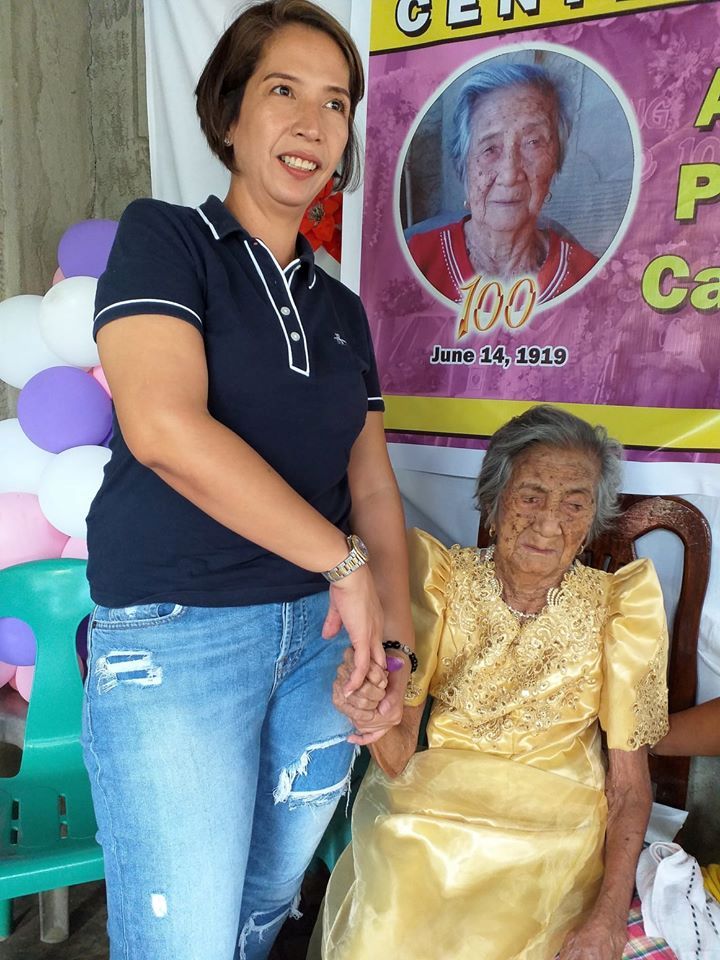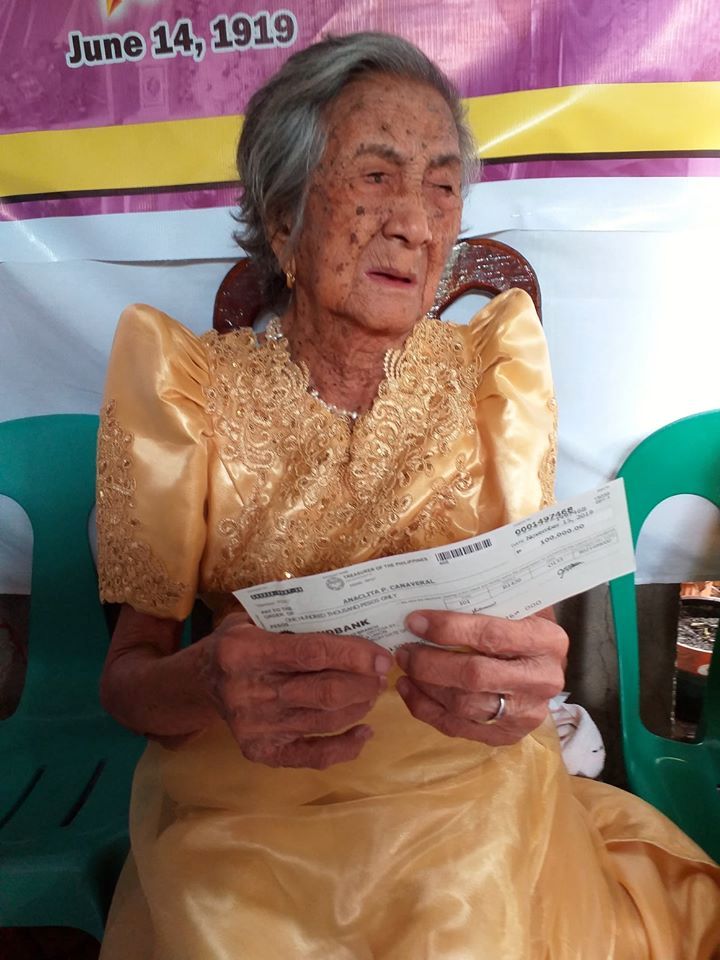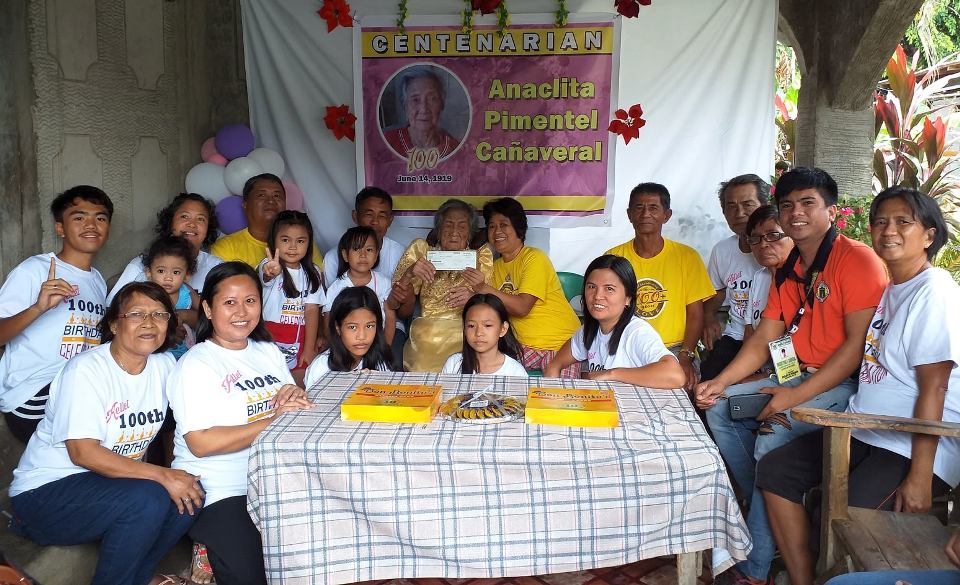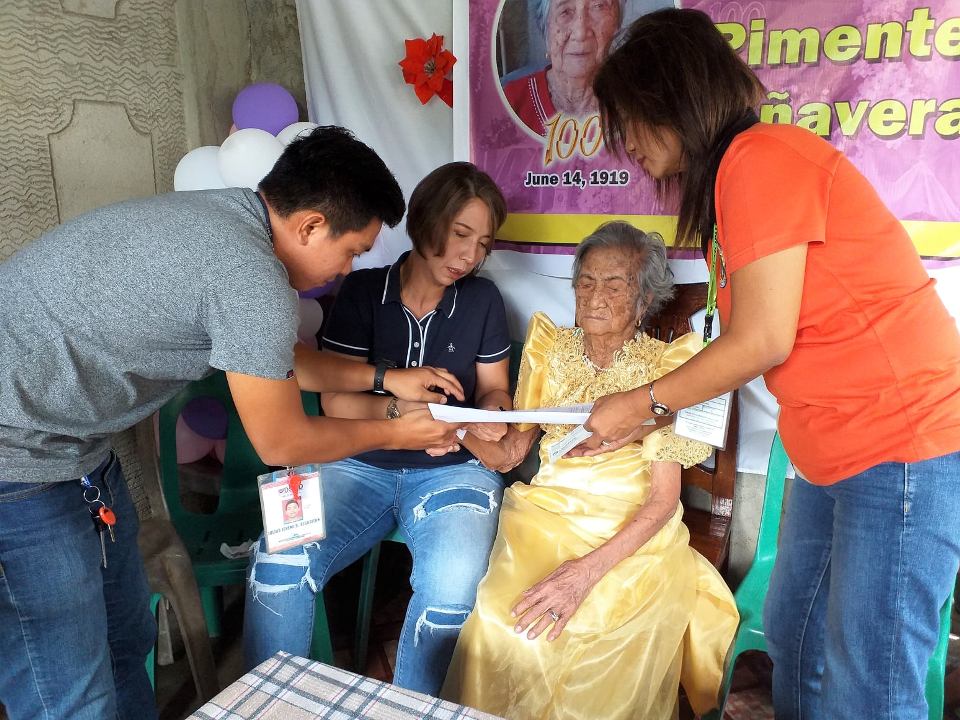 6TH CENTENARIAN RECIPIENT: